MAR Y LANA MEANS SEA AND WOOL
Embark on an Enchanting Journey with Colombian Artisans, Crafting Handmade Goods of Beauty, Significance, and Purpose Together!
Supporting SLOW Fashion, generational art, and healthy work environments for our artisans and their families.
The driving force behind the brand
is the artisans of Colombia.  Your purchase is directly impacting their livelihood and preserving their traditions. .
MEET THE ARTISANS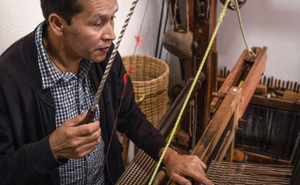 Each Mar-Y-Lana piece is meticulously hand crafted in Colombia. High-quality, ethically-constructed, and made to last by thoughtful, proud artisans.